Welcome to the ESCAPAdE course database!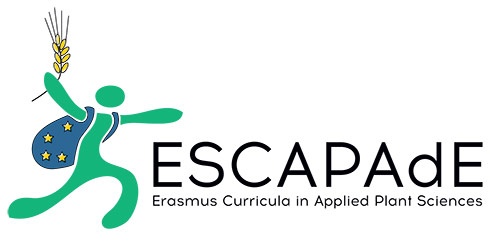 Are you a MSc student and planning for a study period abroad?
Are you studying/interested in applied crop plant sciences, such as agronomy, breeding, crop protection?

This ESCAPAdE course search tool aims to help students in applied plant sciences who are planning their study abroad.  This search tool allows a one-shop stop to search for appropriate courses and training offers at all seven ESCAPAdE universities.
Restrictions
This database aims to combine the essential information of the teaching offers (individual courses or modules) which are principally available for ERASMUS exchange students at all seven ESCAPAdE partner universities.

The courses listed in this database should allow you as a student to obtain useful information for your study abroad to find your most preferred university among the ESCAPAdE partners based on their teaching portfolio in plant sciences.

The majority of the listed courses are for MSc study level.

The courses listed here reflect typically the program of the current academic year, and may change to some extent from year to year.

This database contains only essential information, for full information you have to consult the respective university directly.

This database does NOT provide you with application or registration forms.